Delicious food an drinks
Beach pavilion De Wijde Blick is a top location, if we do say so ourselves. Have an ice cream on the terrace, a beer at the bar or enjoy a scrumptious meal at an affordable price in the restaurant and revel in the trendy, tropical atmosphere.

De Wijde Blick oozes a comfortable, welcoming vibe that guest love. De Wijde Blick is a real family restaurant. For the kids, there are delicious dishes on the menu and they can play outside in the play area with a children's cinema. The terrace has a fantastic view over two of our three recreational lakes. In short, if you want to enjoy the sun and just sit back and relax, this is the place to be. Now that's what we call Relaxing!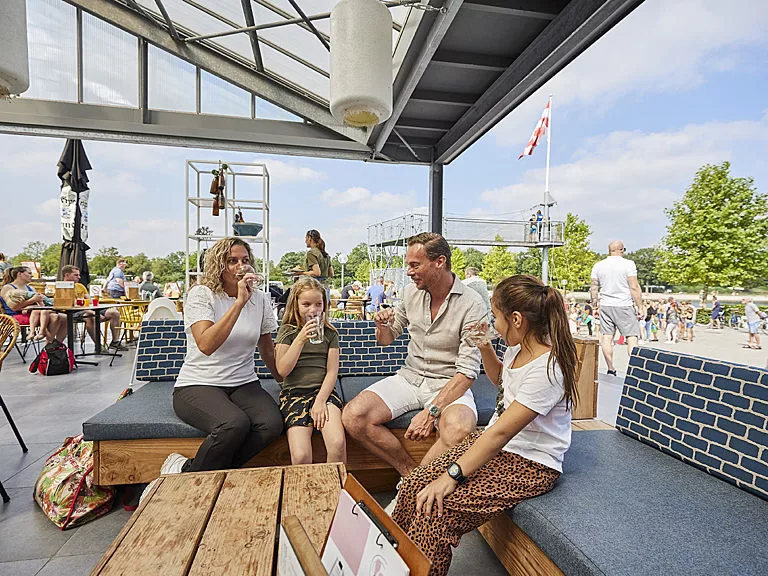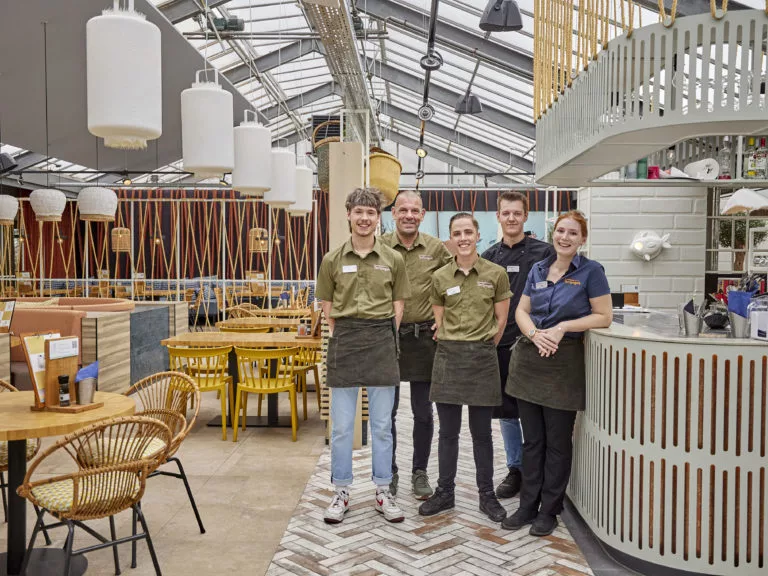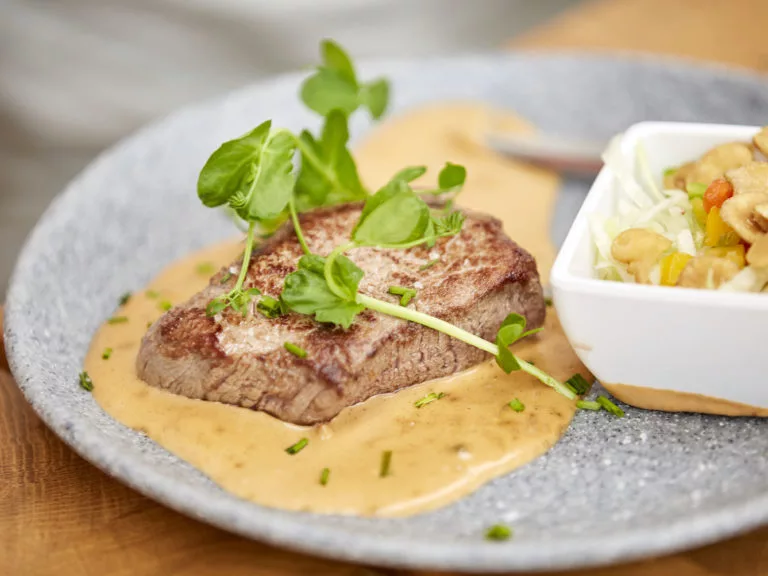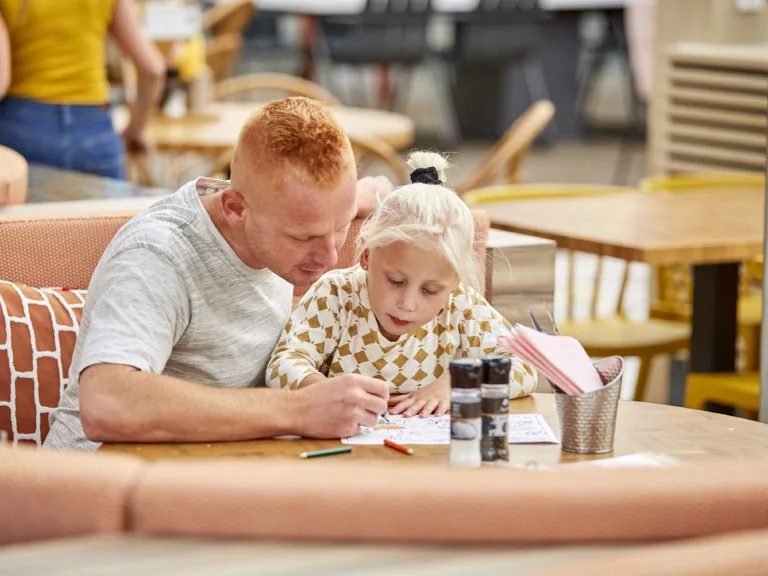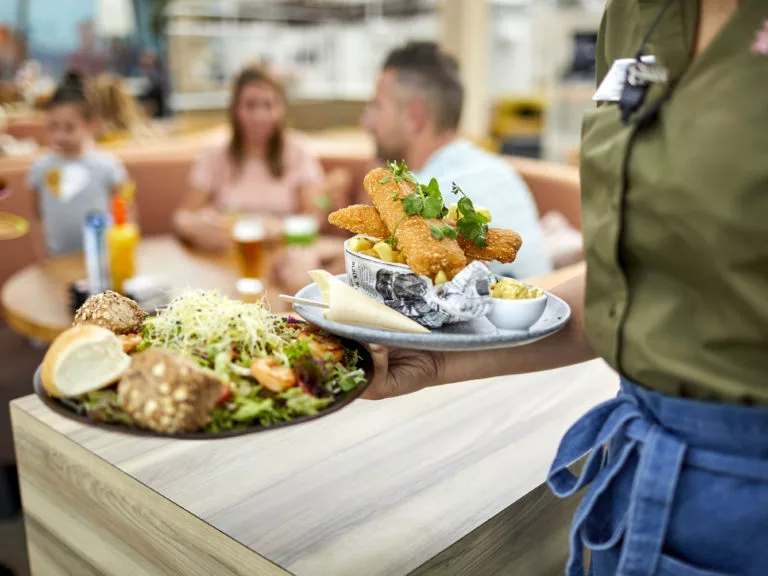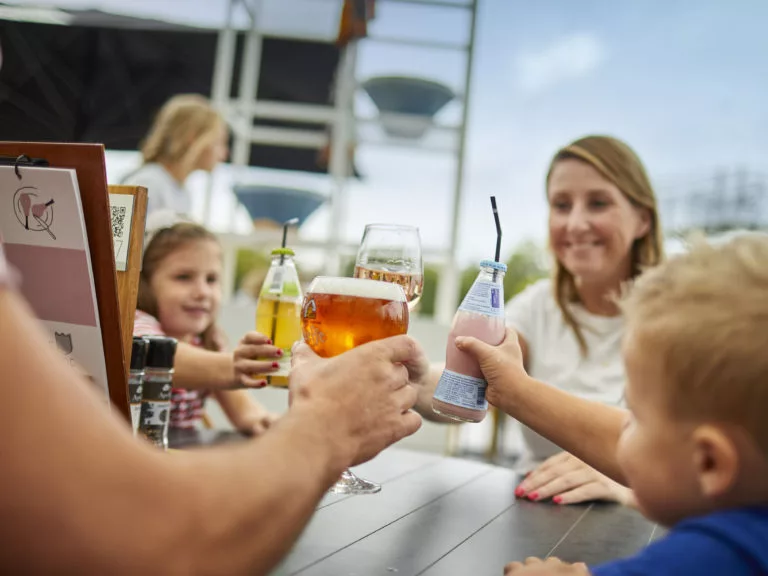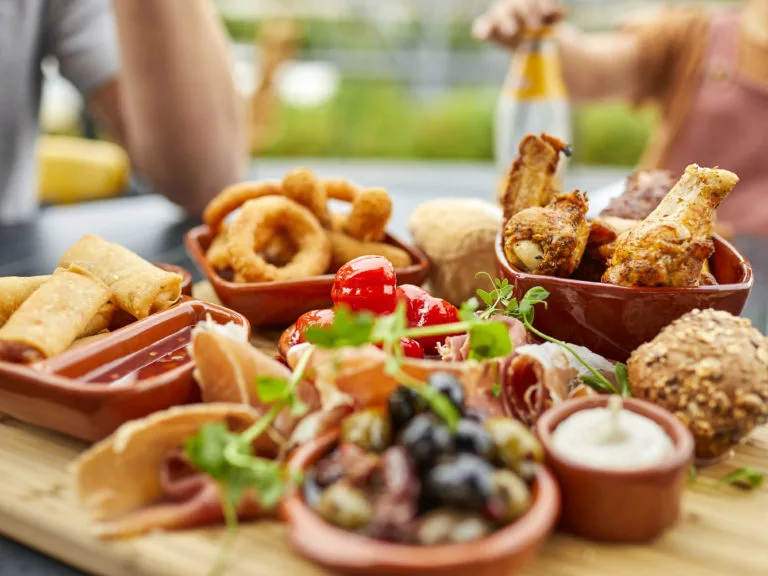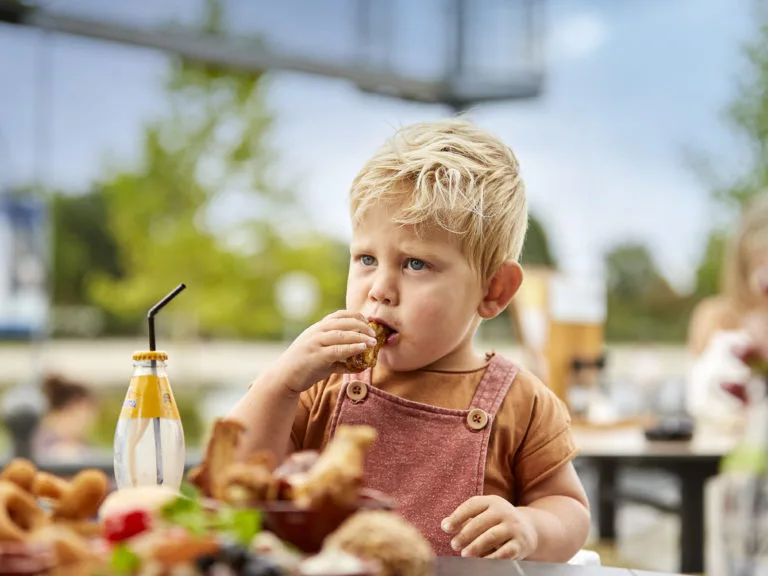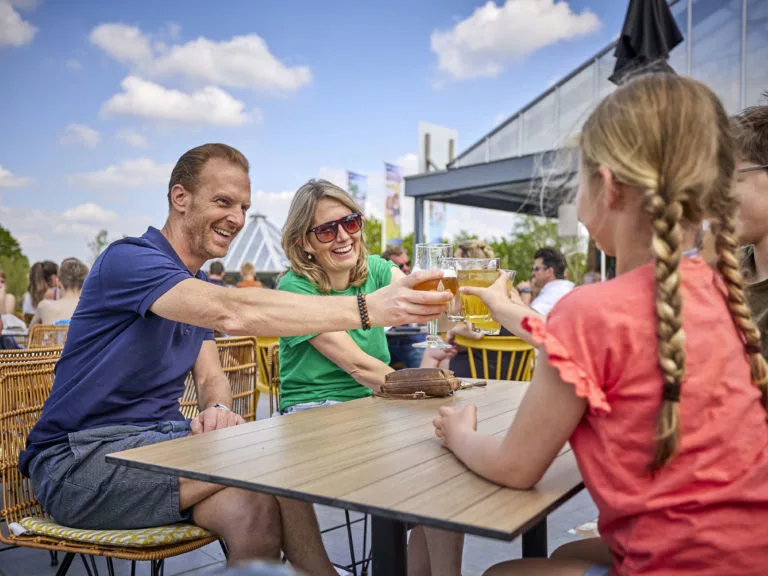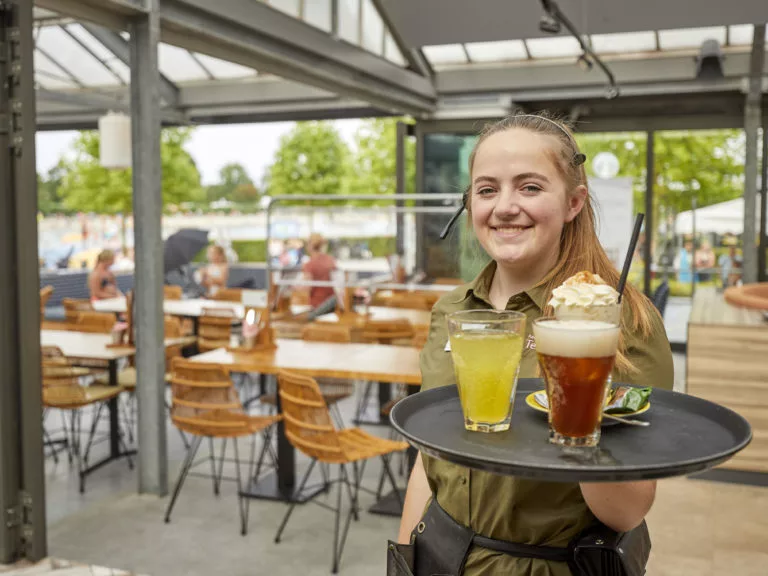 If you like to eat at the Wijde Blick, you will also like this