What a launch!
The Blob is an incredibly popular attraction. Here, you are launched into the water from a large inflatable cushion. Someone lies on one end of the cushion and the other person jumps from a height of 5 metres onto the other end as quickly as possible. What a launch!
If you dare to try it, you will of course receive protective clothing and there will always be a guide present. Do you dare to blob or be blobbed?
Haven't you yet reached the age of 12? Then you can't blob unfortunately. Fortunately, it is not only a super fun activity to participate in, but it's also enjoyable to watch! On the terrace of De Wijde Blick you have the perfect view of this spectacle!
The Blob is regularly included in the entertainment programme so check the TerSpegelt app for the times!. In order to blob, you need to register in advance. Participants under the age of 18 must bring an adult representative to sign their validity statement. Due to weather conditions, this activity may be cancelled at short notice.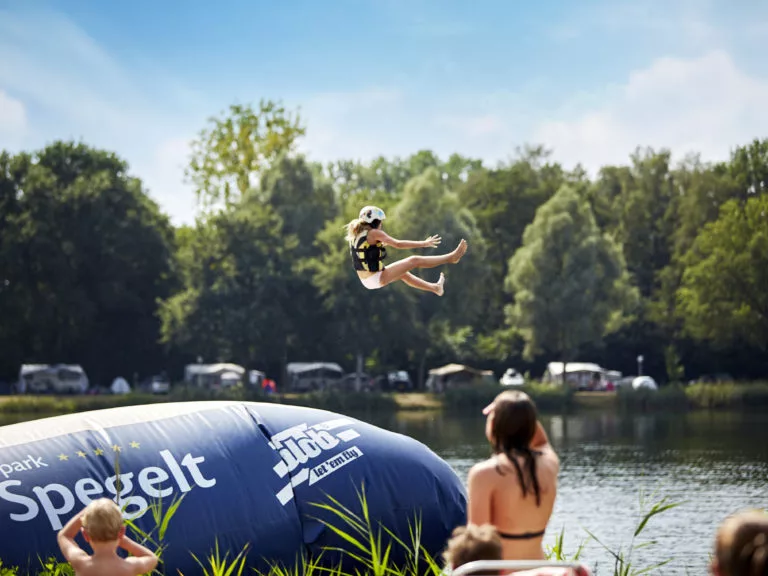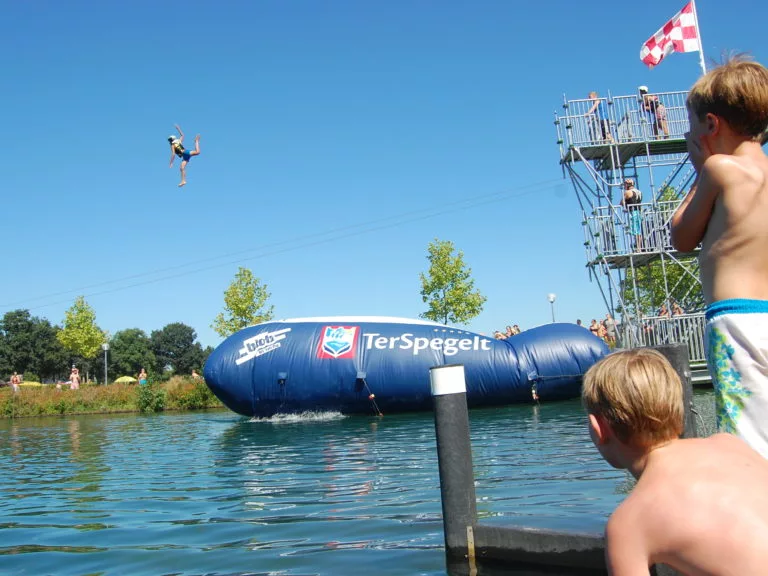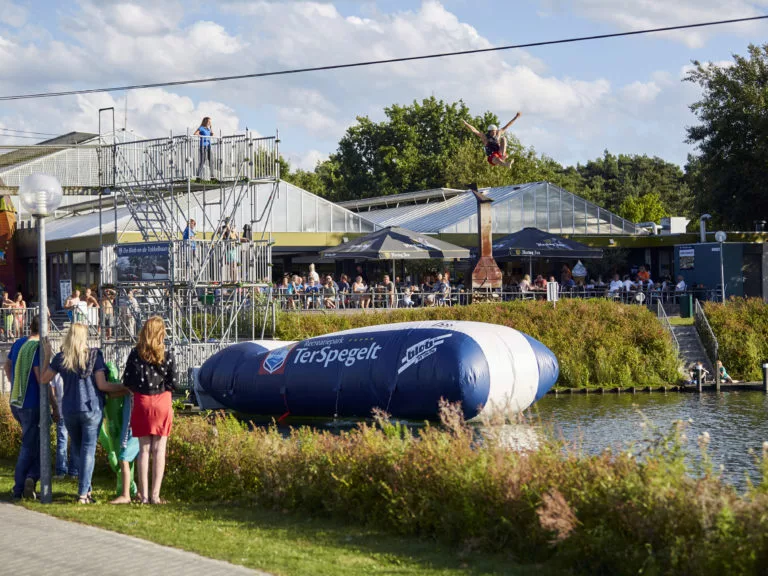 If you like adventure, you'll love this too