Lovely outdoor swimming
Swimming in a natural body of water, sunbathing on the sandy beach or sliding down the slide – you can do all of this at our swimming lake! This is a smaller, more compact lake, which makes it easy to keep an eye on your children, even when it is busy. For extra fun: There is a large water slide, a family water slide and a water fountain in the swimming lake for extra splashing fun.
Would you like to stay on dry land for a while? Then try swinging on our giant swing, jumping on the air trampoline or having fun on the nearby sports field.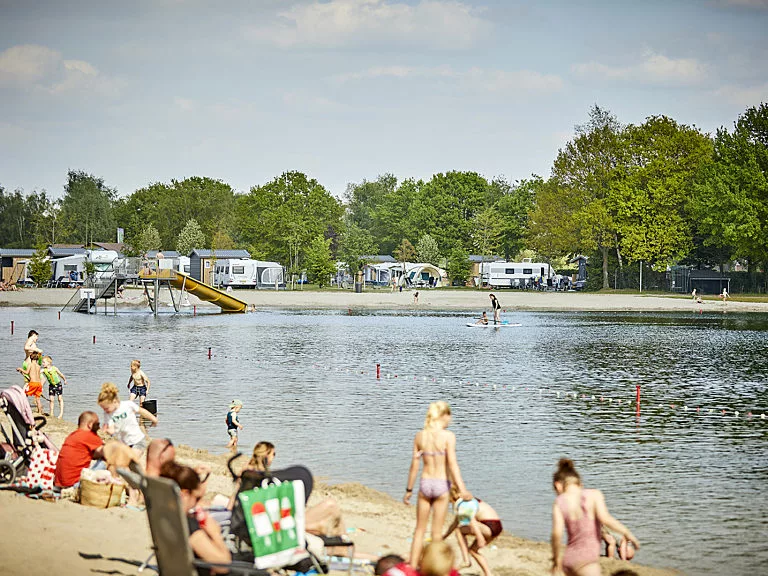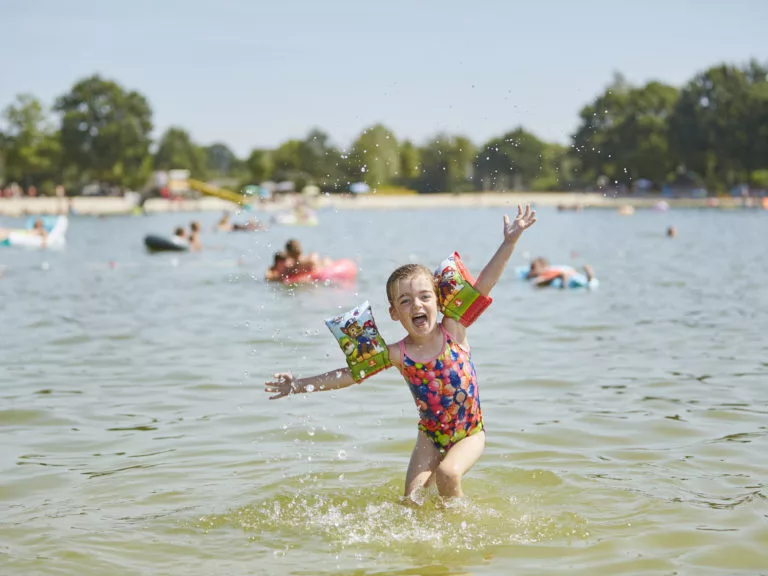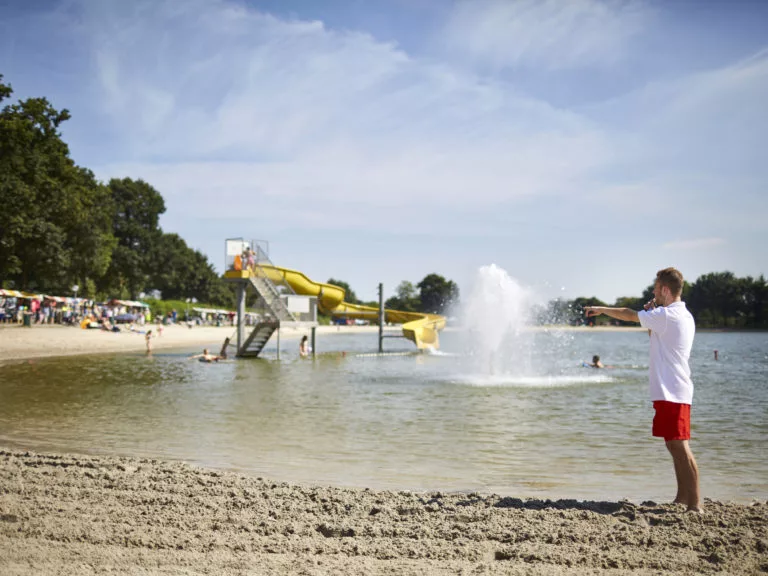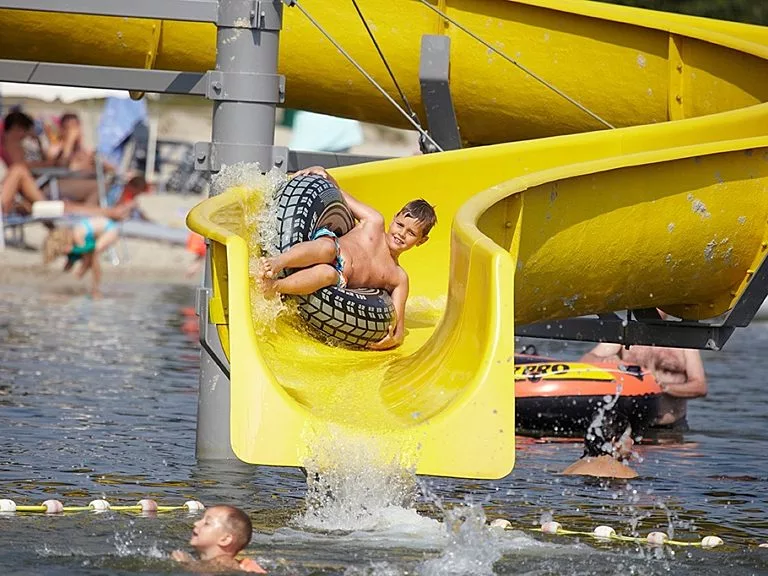 If you love water, you'll love this too.